This illustration is a mix of digital painting and photomanipulation. The photo that I used was taken by my husband in a really cool place (if you want to see the original picture, you can find it on my facebook page, I attached the photo in the comment post)! So, the place is an "internal structure" (I don`t know how to describe it better) of a church dome in Budapest. At the time we were there, we decided to visit this church because from the top we could see a big part of the city from above. So, when we went up, we found this place! In my opinion, it is so surreal because it is like a parallel world. Then, my husband took a picture of it. I decided using the photo to create something and this illustration was the result of it!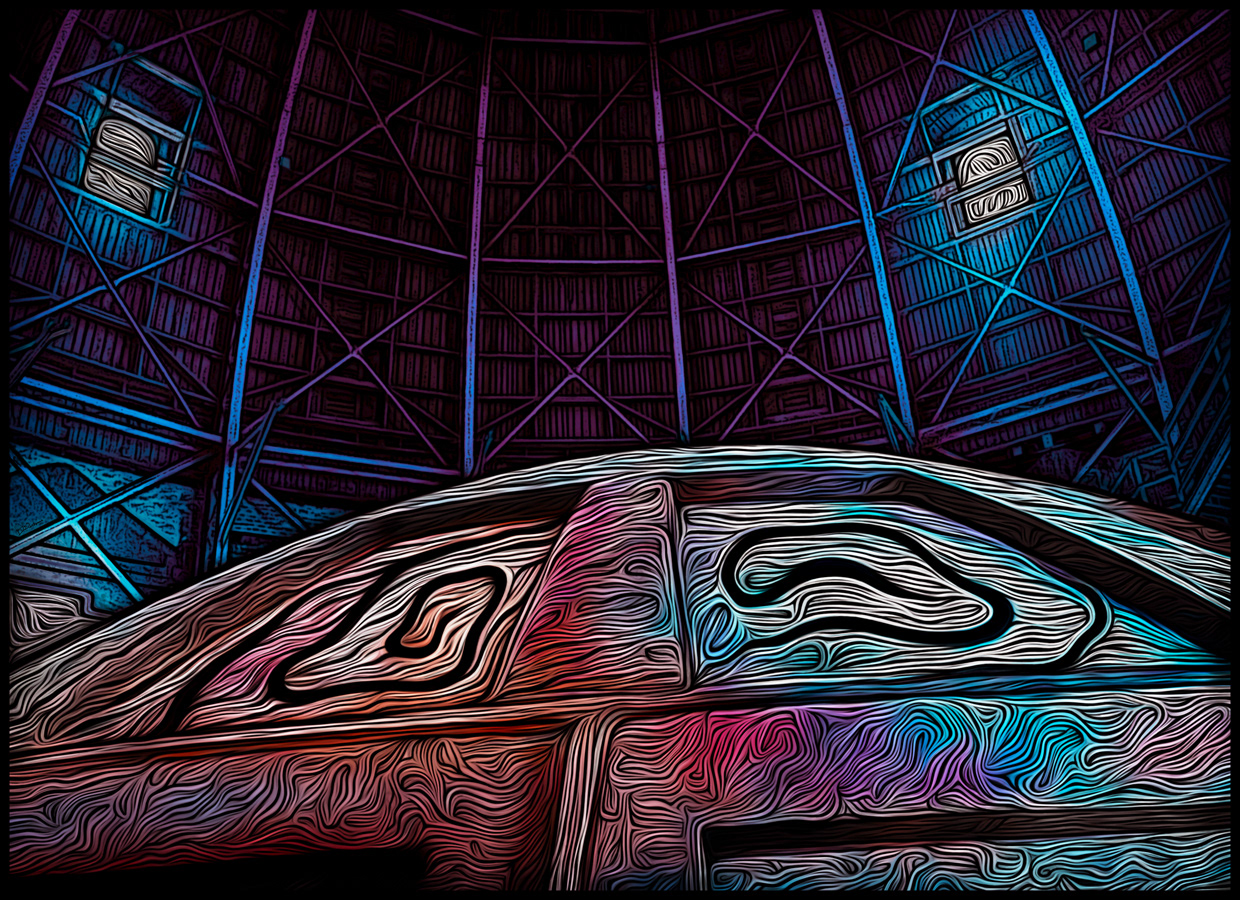 Another friend out there! I met this stony monster in Paklenica National Park, Croatia.
This monster lives in an incredible Slovenian cave! It emerged after an incessant rain. The sun came up and I could see it! The title "I Of The Storm" is a song from "Of Monsters and Men". I love so much their songs, they always inspire me! 
Minunat Bucovina

She probably lives in Bucovina, a fantastic region of Romania! Anyway, that's where I met her! She was too busy and couldn't talk to me for a long time. Someday I hope to see her again!
:)  Herăstrău is a beautiful lake in Bucharest, Romania.
I found this monster right at the Balea Lac. This lake is the highest area of Transfagarasan Highway, in Transylvania. The whole situation about that day was really surprising to me... I saw, just for seconds, a real wolf! So, going back to the Balea Lac Monster ... I and my husband found it between a mountain and the lake. The most interesting thing about this monster is it has countless shapes! Then, of all shapes that I watched there, I chose some of them. Here is the result, the illustration! If you want to see the monster photo, taken by my husband, you can find it on my facebook page. I attached it in the comment post!
Combination of pieces

Just pieces (combined and mixed) from that project. The idea is adding new illustrations to it! That possibly will be something like a never-ending "work in progress"! :)